Vickey Wiley
Human Resources Liaison/ Personnel Manager
I am originally from Hartselle, Alabama and lived many years in Auburn before relocating to Birmingham to accept a teaching position at Harris Early Learning Center in 1995. I am a former Auburn Lady Tiger basketball player and Olympic Bronze medalist but my biggest accomplishment is my son, Austin. In 2004, I moved into my current position as Administrative Assistant/Personnel Manager.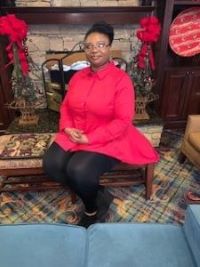 Shadreeka Reynolds
Administrative Assistant
sdr0043@auburn.edu
I am married and a mother of two. I was born in Sumter, South Carolina but I have been in Alabama since i was a toddler. I graduated from Minor High School in 2005. I started working with children in 2008 and decided to further my education in 2016. I received my Associates Degree in Child Development in August 2021, but I will officially graduating in May 2022. I also was apart of the English Honor Society, Sigma Kappa Delta. I had the opportunity to intern at HELC during the Summer of 2021, which was an awesome experience, and therefore I am so excited and grateful to have this opportunity to be a part of the HELC family.