Welcome to Harris Learning Center
The Harris Early Learning Center is a state-of-the-art preschool facility for over 200 children ranging in age from six weeks to five years of age.
The teaching philosophy of the facility is grounded in the concept of "developmentally appropriate practice" in which children "learn by doing" and are guided by a curriculum designed to capitalize upon knowledge of how young children learn.
The facility also maintains a research mission and is designed to maximize opportunities to conduct developmental research on children and their families. The Center is managed by Auburn University and the College of Human Sciences.
The Center employs 37 full time teaching staff, approximately 15 part-time staff, a facility manager, administrative personnel, a cook and an assistant cook. In each of the 16 classrooms, there are two full-time teachers.
Latest News
2022-2023 OSR First-Class Pre-K Registration First Class Pre-K programs are accepting online pre-registration applications for the 2022-2023 school year beginning January 15th. (If you need assistance with accessing the online application, contact a local First Class Pre-K school/program.)
• Pre-registration is open to all children four years of age on 9/1/22* who are residents of Alabama. (Children who are eligible to attend kindergarten are not eligible for pre-k.)
• Registrants must provide a copy of the child's birth certificate. (It may be uploaded into the online pre-registration site or submitted directly to the local First Class Pre-K school/program.)
• Registrants must provide proof of residence – either a current utility bill or copy of a lease or mortgage. (It may be uploaded into the online pre-registration site or submitted directly to the local First Class Pre-K school/program.)
• Public school system pre-k programs may have zoning requirements that determine eligibility for attending a program at a particular school. (Contact the school for attendance zone information.)
• There is no registration fee for First Class Pre-K programs.
• Upon enrollment, a child's immunization record must be provided to the school or program.
• No child will be denied participation on basis of income, sex, race, color, national origin, or disability.

Acceptance into a First Class Pre-K program is strictly through a random selection drawing. Parent/Guardian does not have to be present at drawing. Email notices of acceptance status will be sent in mid-April.

*An opinion of the Attorney General states in effect that under the common law one's age is computed by including the day of birth so that a given age is attained the day before the birthday anniversary. ~ Ala. Code §16-28-4(1975) Interpretation based on Report of Attorney General of Alabama October-December 1963, Volume 113, page 20.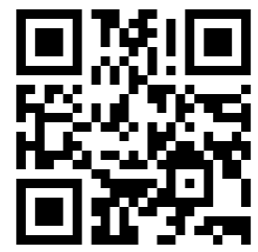 Registration QR Code


Registration Link: First Class PreK (alabama.gov)
Registration dates: January 15th, 2022 – until random direction drawing on March 15th.
Random Selection drawing: Tuesday, March 15th at 9:00 a.m. Families will be notified by close of business Wednesday, March 16th.